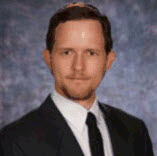 I'd like to introduce you to
Nathan Paul
, a friend of mine whose current blog title is "Aspiring pro writer and non-homeless person". Nathan is a recent graduate of
The Master's College
where I have the privilege of teaching as an adjunct professor in the business program. (I've also taught an
introduction to robotics course
as well). I've been mentoring Nathan and sharing with him topics and information I wish I had learned when I was his age. I've put together a list of topics and we are working through them together. I've encouraged Nathan to write about these topics and even to post some of them on his blog so that others may benefit as well.
Many of the topics we are exploring together have to to with personal effectiveness and life management. Nathan has given me permission to share some of these posts here on this blog.
I'm sure you will find Nathan's posts inspiring and thought provoking. If you want to read more, I encourage you to visit his blog,
Nathan the Paul
.
Stay tuned...