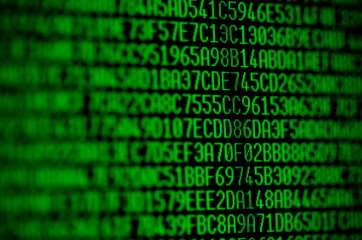 This concern applies to any hosted server, but specifically to Domino because we are used to the inherent security features in Domino and as a result it is easy to not stress about security.
For years, my customer has taken comfort in the inherent security of Notes/Domino with its encrypted databases and encrypted data transfer. So far, so good. Local database encryption means that Lotus can deliver a truly end-to-end secure solution. Great. This means my customer can securely store confidential information, including passwords, etc. in an encrypted database. Yes, peace of mind.


Here comes cloud computing
Customer decides to move one of his Domino servers into the cloud. Fine. No problem. Many people do that every day with companies like Prominic, PSC, Connectria, and now IBM, to name just a few.
Databases on a Domino server are typically unencrypted. This was OK when the Domino sever was at the customer premises - his Domino servers were in a locked data center with access to physical computers restricted to trusted employees. Now that his Domino server is in the cloud he cannot control who has access to his machine. Now, unencrypted databases on the server (and their resulting backups) could become a real liability. Someone with access to a copy of, say, the company president's mail file from the server would have unencrypted access to all of his messages and their content.
Customer asks:
Is this this a valid argument against hosting a Domino server
in the cloud, or is there a better practice for encrypted
databases on a hosted Domino server?