Perhaps you can help me out. I'm testing features for a mobile productivity application that (I hope) will run on a variety of SmartPhones. One of the features that I'm using is the ability to nest folders in Lotus Notes, like this.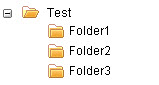 This works fine in Notes, on the web (thanks to iNotes) and on my BlackBerry Bold, via BES.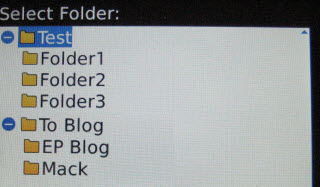 What I want to know is how well nested folders are supported on other SmartPhones

How you can help:
If you are synching a SmartPhone with Lotus Notes
1. Send yourself 5 sample sample emails to play with.
2. From the Notes client, take the first three of these and file them into a NEW folder using these examples:
Test\Folder1
Test\Folder2
Test\Folder3
3. Now, sync your Notes mail with your mobile device and check to see if the folders appear
4. Finally, from your SmartPhone, take the last two sample emails and try to file them into Folder1 and Folder 2 respectively.
5. Post a comment here and let me know how this worked for you. Be sure to indicate the Type of SmartPhone and synchronization tool used. (e.g. BES, Traveler, mNotes, etc.)

Thanks!