Guest Post by Wendy Mack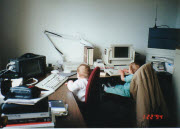 Recently in the news, Microsoft has been bragging about how schools are either currently using or switching to Microsoft Outlook. While that is true for most schools, our school, the Mack Academy has always used Lotus Notes and has made it an integral part of our school productivity toolkit.
Our principal realized the value of technology in the schools and started training us how to use computers at a very young age. In fact, I was two when my sister Amy and I were introduced to Lotus Notes and when I received my first email!
In addition to my fifteen years of schooling, we have studied the various tools that my teachers have chosen to help us create our productivity toolkit. We found that Lotus Notes, as an essential part of that toolkit, crept into every subject. For example:
Math:

Lotus Notes + GTD + eProductivity=SUCCESS!

English:

We learned how to write and communicate effectively through email and blogs.

Geography:

Lotus Notes....Lotusphere....Florida....DISNEYWORLD! (Need I say more?)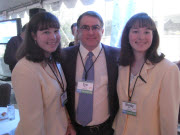 Through using Lotus Notes, my sisters and I have gained valuable experiences and knowledge that we have already been able to apply while working for my father's software company -
eProductivity
. In 2009, Amy and I became GTD exhibitors for eProductivity at the GTD summit and were able to show others how we use Notes to get things done. We also have used Lotus Notes extensively in creating our own family blog which can be viewed
here.