David Allen's up in San Francisco at the
Office 2.0
conference today. This morning, David delivered the opening keynote with Office 2.0 conference organizer Ismael Ghalimi.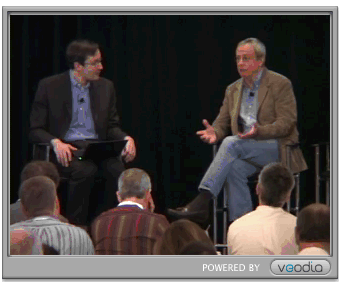 I understand that Ismael asks David, "Why Lotus Notes?" David shares his thoughts on
Getting Things Done
with Lotus and
eProductivity
. Cool!
I've not yet had an opportunity to watch the video but I see that Ed Brill's already
blogged about it
.
Update:
Watch the Office 2.0 Opening Keynote with David Allen
Nice plug for Lotus Notes & GTD at 00:17:15 minutes