As Ed Brill announced this morning, Lotus has released a new Lotus Solutions Catalog.
eProductivity is a featured app in the catalog, and I was really pleased to see eProductivity up on the big screen during a session called, "BDD101: Lotus Messaging and Collaborating drives Better Business Outcomes", presented by Kevin Cavanaugh and Mike Masterson.
Here are some pictures I took from the session (click for larger view):
Be sure to visit the catalog at http://catalog.lotus.com.
Here is a screenshot of the eProductivity catalog page (click to go to the page):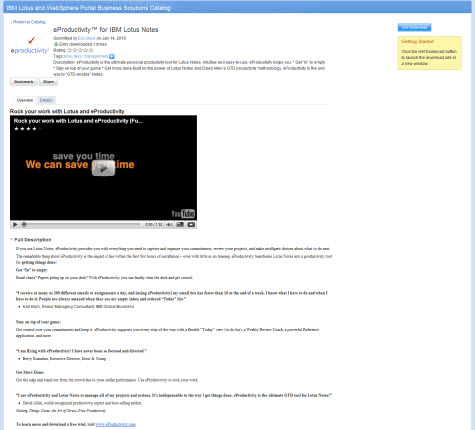 Hat tip to Mike and his team for doing a great job with the catalog.