A guest post by Ryan Heathers
So I have a few days of BlackBerry Torch experience now. As I expressed in my
initial post
, I had good first impressions of the Torch.
I still have them.
I've been pleased with the speed and smoothness of the user experience. Push notifications of my emails/text messages/BB Messenger/etc is really addicting - probably too addicting!


I love...
the messaging experience. Threaded conversations for text messages and BlackBerry Messenger, a great tactile keyboard that lives up to the BlackBerry reputation, and a host of options to customize my inboxes. Plus I just really like the minimalist look of the icons and messages themselves.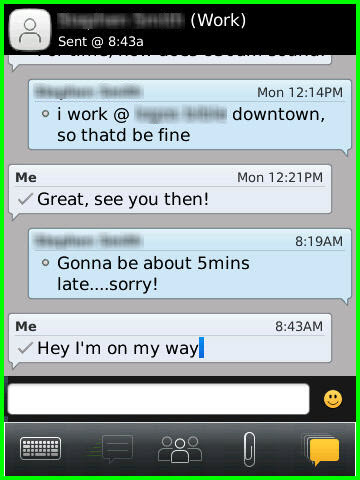 But a couple of annoyances...
1
. There's no LinkedIn app yet available. This one of course is on LinkedIn and not RIM, but it's still a negative. I need the app for both work and personal network management, so I hope LinkedIn fixes this STAT. A
bunch of unanswered questions
(scroll down to the bottom) by users on the LinkedIn blog asking about the app isn't a good sign, although hopefully that doesn't mean much.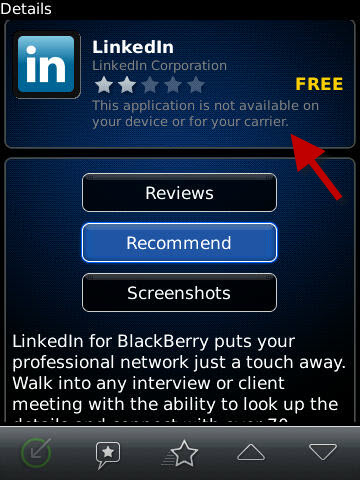 2.
I had to figure out how to reboot the phone OS and it wasn't obvious. For all the BlackBerry veterans out there, this is probably a no-brainer. I've additionally been told that as a managed device, it makes support sense for it to be hard to reboot my Blackberry. But all I knew was that a few minor glitches - such as not being able to vertically scroll my list of installed apps - was getting in the way and that a reboot would probably fix it. Powering the phone off and on wasn't restarting the OS - arghhh.
However, once I googled for the reboot command (for the record, a soft reboot can done by pressing ALT - CAP - DELETE) and got the OS restarted, everything worked well again.