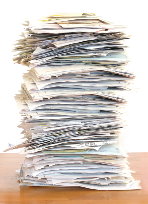 I often tell my clients, "I don't believe we will ever see the truly paperless office but I do believe that we can create a less-paper office." I'd like to share with you one way that I recently helped do this for a very special client - my wife, Kathy.
I share a lot of details in the post. For a short overview, click to the image below to watch a brief video. It's a minute and 16 seconds long and shows how the process works, If you want to learn and understand how this all works, then I encourage you to continue reading the rest of this post after you watch the video.
Video: Kathy demonstrates her new digital filing system.
We recently decided to move all of our personal and business accounting operations to my accounting firm. Having the accounting firm handle all of the QuickBooks accounting including bank reconciliations, billing and writing checks for us is great but it exposes another problem - how to quickly move lots paper securely between us and the accounting firm. My accountant is also an ICA client and they use Lotus Notes. (Can you see where I'm going with this?) I decided to create a simple application that would allow me to capture paper (Bank records, copies of deposits, purchase orders, tax and other legal and accounting paperwork) and digitize it and move it into a Notes database that can be accessed by the people who need to see this information. This way, we would not need to move paper around yet everyone who needed to could have immediate access to the documents that they needed, regardless of where they where and regardless of whether they were on-line or not.
I had a few requirements. First of all, my wife is not technically oriented and she derives zero pleasure from using her computer or trying to make a piece of equipment or software work. A computer simply a tool to her and using it is aboyut as exciting to her as using her can opener. She simply wants it to work and she does not need (or want) a technical education from me on how it works. Kathy's really no different than many of my clients - some of the most productive people in the world. She simply wants to use the right tool to get things done. I decided to create a solution for Kathy that would be easy and reliable. I did not want her to have to learn how to use any new scanning software or to have to do multiple operations to get a piece of paper into a Notes database. (So, the typical scanning process of scan + OCR + save+ create document + fill in fields + attach file + delete source file was not an option.) I decided to create a solution in which the user simply selects a destination for the document, pushes a button, and can trust that the document will be scanned and routed to its destination.
I shall now describe a powerful document imaging solution that I set up, but before I do I need to describe the components so that you can see how they all work together:


The HP Digital Sender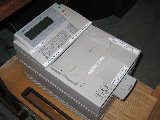 I use an
HP Digital Sender 9100c
. It's an older model, now discontinued, but I really like the form factor and user interface. It's much smaller than the newer
9200c
, making it easy to fit easily under each desk or even in a large desk drawer.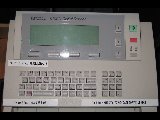 We have several HP Digital senders distributed throughout the organization, one at each desk and in the conference room. In addition, I have two mobile digital senders, one is WiFi equipped unit on a cart so that I can use it anywhere. The other, I have equipped with a VPN bridge so that I can take with me to use at client's office or for technology demonstrations.


Lotus Domino
It's no secret to readers of my blog that I like Notes...
a lot
. I've used
Lotus Notes
since 1992 and, although I keep looking, I have yet to find an information management tool that can match all of its functionality. It's not the best product for every client, but it has proven to be the best product for many of my clients. In my role as Director of Technology at
The David Allen Company
, I deployed Lotus Notes 12 years ago to help David's team of 40 employees, located around the world, communicate, collaborate, and coordinate their activities. As an eProductivity Specialist at
ICA
, I use Lotus Notes as my information repository and collaboration tool for a number of applications. Many of my other clients also use Lotus Notes as do the professionals that I work with. This makes it easy for us to share information between us.


eProductivity Document Library
Lotus Notes comes standard with templates for document libraries and a discussion database. These are very capable and come with the product. I've taken these two applications, combined them, and added a number of additional
eProductivity
tools to make getting things done with Lotus Notes much easier.


Cobra Image Router 5.1
For the past 25 years, I've helped companies deal with the daunting task of reducing paper in the workplace and converting paper-based information into an electronic format that can be quickly and easily filed, retrieved, and routed throughout the organization and beyond. I've been working with the HP Digital Sender and
Cobra Image Router for HP
(CIRHP), from
Cobra technologies
, since 2001. CIR is the middleware that makes it possible to define "destinations" and instantly
push
these configurations to any number of HP Digital Senders (or other selected digital sender devices) anywhere in the world. This makes it easy for a person to scan and file to a number of destinations, including an email inbox, a workflow application, or a custom database, like the one I am writing about. I've found the Cobra software challenging and problematic to get to work properly at times, but once configured it usually does its job very well. With the HP Digital Sender and the Cobra Image Router properly integrated, users can simply walk up to any digital sender, drop their papers in the feeder, login, and choose a destination from the screen to scan the documents. Behind the scenes, the Digital Sender transmits the files along with Meta data captured at the HP Digital Sender to the main Domino Server where the CIR process runs as a service and a Domino Add-in. From there, CIR OCR's the scanned pages and creates PDF+TEXT documents and then deposits them into the appropriate destination, automatically populating the various fields (e.g. From, subject, body, categories, etc.). From the user's perspective, it's about as close to easy digital filing as you can get.
Now you know about all of the pieces, so how does this all work? I'll show you by describing the accounting document solution that I described earlier.


Workflow Analysis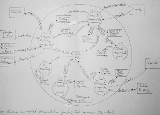 First, I sat down and did a workflow analysis of the process of moving accounting information back and forth between ICA and my accounting firm. This allowed me to identify what information needed to be captured, and where, in order to have it available to the people who needed it, when they needed it and where they needed it.


Identify the Destinations for Scanned Documents
Next, I identified the "Destinations" for scanned documents. These would be come the menu selections on the digital senders that would be used to chooser where the scanned documents would go. I decided to use two buttons and label one "ACTG-ICA" and the other "ACTG-MACK" to represent accounting destinations for my company and personal accounting. When one these buttons are pressed, they will display a list of destinations. Here's what I came up with for ICA:
| | |
| --- | --- |
| CIR HP Destination | Assigned Category in Database |
| Accounting Issues | ICA\Accounting Issues |
| Bank Account | ICA\Bank Account |
| Budget | ICA\Budget |
| Credit Card | ICA\Credit Card |
| Deposits | ICA\Deposits |
| Expense Reports | ICA\Expense Reports |
| Invoices | ICA\Invoices to Pay |
| Payroll | ICA\Payroll |
| Purchases @ Credit Card | ICA\Purchases\Credit Card |
| Purchases @ Debit Card | ICA\Purchases\Debit Card |
| Purchases @ Manual Check | ICA\Purchases\Manual Check |
| Purchase Orders | ICA\Purchases\Purchase Orders |
| QuickBooks | ICA\QuickBooks |
| Tax Related | ICA\Tax Related |
(I used the same selections above for the ACTG-MACK button.)
In the above section, the first column shows how the destination will appear at the Digital Sender and the second column shows how the document will be categorized once it has been scanned and deposited into the Notes database. You'll notice that I use nested categories (with the back slash) so that the information will be organized the way I want it.


Set up the Document Library
I created a Notes Document Library database. As I mentioned earlier, I use my

eProductivity
Document Library, however, a standard vanilla document library or discussion database that comes with Lotus Notes will do. I placed a replica of this document library on my server, and on my accountant's Domino server. Changes made to one will automatically replicate to the other. Next, I made local replicas of this database onto the laptops of the he people that will need to work with the information off-line.


Create the Destinations
For each of the destinations that I defined in the previous step, I created a destination in the Cobra Image Router Destination Database.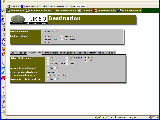 This is where the destinations are mapped between the digital senders and the destination database. In each destination document I specified which HP Digital Senders would be able to scan to these databases and how I wanted the documents to be processed. In this case, I wanted all documents to end up in the same database as searchable PDF+Text attachments categorized according to the chart above.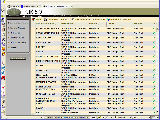 Anyone can easily navigate the database to find a document. In addition, since all of the documents are automatically converted to PDF+Text format I could search for any document based on anything inside a document. The HP Digital Sender only allows for the entry of one text field which I have defined as the subject. Since many of my documents are date-specific and I wanted the date (the document date, not the date scanned) to be stored in a document date field, I came up with a way for someone to optionally prefix the subject with the document date. I then created an agent to parse out the date, validate it, and store in a separate field in the destination document. This small amount of extra setup work at the front end will make it much easier for anyone to scan a document and get it to the correct destination.


Test the configuration
For many of our documents that we will scan, we will shred the paper after scanning. For this reason, I wanted to be certain that everything would work and that I could trust the system to file my documents where I wanted them to go. I printed up a sample page with the title of each destination. I ended up with 28 pages (14 destinations each for ICA and Mack). At a digital sender, I scanned in a single document into each destination. I then opened the database to confirm that my test documents arrived and had been properly classified by the Cobra Image Router software. It all worked wonderfully.


How it works - 5 Easy steps to scan and file document
The real test of a system is not what the creators say or do, but what the users say or do. the easier and more effortless it is for someone to use the system, the more likely they are to do so consistently. Here's how someone will use this system:
1. Place the documents to scan into the Digital Sender

1. Login (Press initials and password)

2. Push proper function key for ACTG-ICA or ACTG-MACK

3. Choose a document category from the list on the screen

4. Type in a subject using the keyboard on the Digital Sender
(optionally, prefix the subject with the document date)

5. Press GO to scan the document(s)

That's it. The document(s) will be scanned and available in the document library in a few minutes!
To see this in action, click on the image below to watch a brief video.
Video: Kathy demonstrates her new digital filing system.
View additional pictures and screen shots
This is just one example of the kinds of innovative information and knowledge management solutions I create for my clients. As an eProductivity specialist, my job is to listen to my clients needs and show them how they can put technology to work for them instead of having them work around the technology. In this example, I was both the client and the consultant. The payoff in time savings and increased productivity are substantial. In the future, I hope to integrate the Cobra Bar Code and Mark Sense scanning option to make it even easier to file documents in my system. When I do, I'll post a summary to share. meanwhile, I hope you found this narrative helpful.
How do
you
integrate
your
paper flow into Lotus Notes? What innovative solutions have
you
come up with (or seen)?